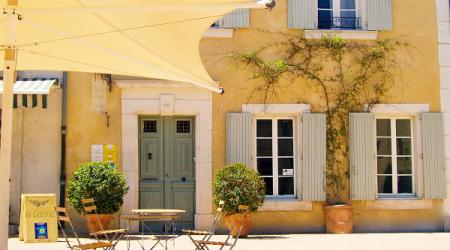 La Galerie Nicolas Galtier
Languedoc-Roussillon Leucate
At the heart of a peninsula, very close to the beaches, on the pedestrian square of Leucate Village, there is a 17th century guest house completely restored. A place tinged with peacefulness, an unusual location where Italian inspired…...
More info
Advertising
Château de la Prade
Languedoc-Roussillon Bram
Charming bed and breakfast in a beautiful park on the banks of the Canal du Midi. The ideal place for rest in an environment of soft and refined colours : a very special art of living… At the heart…...
More info
Advertising
Domaine Michaud
Languedoc-Roussillon Roullens
Throughout the whole year, Domaine Michaud is a wonderful place to enjoy the comfort of a starred hotel with the intimacy of a luxurious Bed & Breakfast, where peace and natural beauty provide a natural balance. Both in the…...
More info
Advertising
7 properties match your search criterias.