La Grange d'Hélène
Siersthal |
86.13 kms away from Metz
Overview
Hébergement Insolite & Spa en Lorraine au coeur de la nature.
La Grange d'Hélène, Chambres d'hôtes de charme, Bulles & Espace Bien-Etre pour un séjour insolite au Pays de Bitche.

Vous serez ici dans une maison de famille de la fin du 18ème qui a su évoluer au fil des décennies.
Maison de labeur avec le travail de la ferme, elle s'est transformée en maison de bonheur où la vie y est agréable et paisible.

Notre famille vous y accueille toute l'année dans nos cinq chambres d'hôtes aussi différentes que reposantes, à l'intérieur, ou bien à l'extérieur.

Nous vivons au milieu et en accord avec la nature qui nous entoure.

Vous serez ici chez vous et pourrez circuler à votre guise dans toute la propriété que ce soit dans notre maison, ou alors dans notre parc, pour un bain de nature et un tête à tête avec nos poules, qui fournissent les oeufs du petit déjeuner, et encore les vaches écossaises qui ont colonisées notre belle vallée.

Espace détente : Installé dans l'ancienne étable, qui a gardé certains de ses éléments d'origines, pour pourrez profiter à votre guise de notre sauna infrarouge, de notre SPA pouvant accueillir jusqu'à 4 personnes et d'une petite salle de sport (vélo elliptique, vélo semi-allongé et tapis de course) équipée d'un écran plat.

Notre piscine est entretenue avec du sel.
Le bassin mesure 9X3 sur 1m50 de profondeur, il est muni d'une couverture automatique.
La piscine est chauffée en saison (de mai à octobre).

Un réfrigérateur est à votre disposition si vous le souhaitez dans une salle commune.

Vous profiterez de notre grand salon pour la télévision par satellite.
Notre salon vous est ouvert pour un film, un jeu, une verre ou une belle flambée, alors n'hésitez pas à nous rejoindre ou à y venir seul…

Les petits déjeuners sont inclus et à prendre entre 8h et 10h30 (nous consulter pour des horaires différents). Possibilité de ne pas le prendre, dans ce cas une déduction de 5€ par personne payante sera accordée.

Sur demande spéciale nous pourrons vous proposer un service traiteur si vous souhaitez passer une soirée tranquille à la maison, sinon, nous vous indiquerons des lieux où passer une excellente soirée allant du restaurant traditionnel au gastronomique, voire étoilé.

Vos animaux sont ici les bienvenus. Sachez que des chats vivent avec nous. Ils nous tolèrent bien et les relations sont cordiales.

Nous n'attendons plus que vous pour partager un bout de notre histoire…
Website
Services & Amenities

Pet Friendly

Close to a golf course

Disabled access

Private pool

Jacuzzi / Hot Tub

Wi-fi available

Private Parking

Credit cards accepted

Spa & Wellness

Family-friendly

Fitness equipment on-site

Massage services

Trekking / Hiking

Sauna

Loan or Rent Bicycles

Panoramic / Stunning Views
Location & Access
15, rue de Volmunster




57410

Siersthal




France

Location

Moselle

City

Siersthal

Nearby cities

| | |
| --- | --- |
| 86.13 | kms away from Metz |
| 93.53 | kms away from Nancy |
| 21.91 | kms away from Sarreguemines |
| 60.66 | kms away from Strasbourg |

Environment

Countryside

Airport

Metz-Nancy-Lorraine (intl) 80.44 kms

Directions

-
Map
Rooms & Rates
5

Rooms
| Rates / Seasons | Low | Med | High | Very high |
| --- | --- | --- | --- | --- |
| Single occupancy | 90 € to 110 € | 90 € to 110 € | 90 € to 110 € | 90 € to 110 € |
| Double occupancy | 110 € to 130 € | 110 € to 130 € | 110 € to 130 € | 110 € to 130 € |
La Bulle
Qu'il pleuve ou qu'il neige, la nuit sera magique dans notre bulle de 4m de diamètre entièrement transparente. Elle offre tout le confort d'un large lit rond. Vous rejoindrez une salle de bain moderne après avoir traversé le jardin. Electricité
Price by season:
Low : 130 € | High : 130 €
La chambre aux oiseaux
Belle chambre romantique toute blanche disposant d'une grande salle de bain avec grande baignoire ovale.
Price by season:
Low : 120 € | High : 120 €
La Suite
Suite de 28m2. Jusqu'à 4 personnes. Grande chambre dotée d'un lit de 160 cm, d'une plus petite communicante abritant un lit gigogne pouvant se transformer en couchage de 180 cm en quelques secondes, et d'une salle de bain privative... Tarif pour 2
Price by season:
Low : 130 € | High : 130 €
La chambre extérieure sous les toits
Un grande chambre de 16m2 complètement à l'extérieur dotée d'un grand lit à eau de 2/2 enveloppé dans une grande moustiquaire pour des nuits d'été en toute quietude. Vous disposerez d'une salle de bains privative quelques marches plus bas.
Price by season:
Low : 110 € | High : 110 €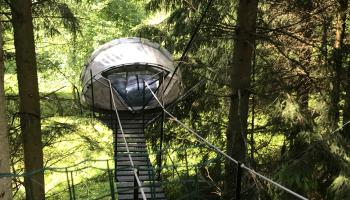 LA WOODBUL
Cette tente de 2,15 m de diamètre nichée à 5 m de hauteur peut devenir entièrement transparente, s'ouvrir en partie ou intégralement. Vous aurez à disposition non loin des toilettes sèches, et un peu plus loin, une vraie salle de bain privative.
Price by season:
Low : 110 € | High : 110 €
Themed Breaks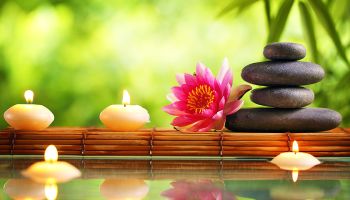 Spa & Wellness
Espace détente : Installé dans l'ancienne étable, qui a gardé certains de ses éléments d'origines, pour pourrez profiter à votre guise de notre sauna infrarouge, de notre SPA pouvant accueillir jusqu'à 4 personnes et d'une petite salle de sport (vélo elliptique, vélo semi-allongé et tapis de course) équipée d'un écran plat.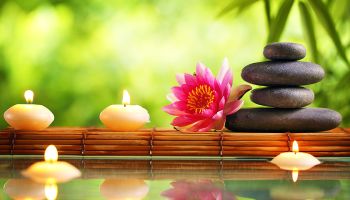 Spa & Wellness
Sur réservation et suivant les disponibilités de notre masseuse, des modelages peuvent vous être proposés sur place. Pour les descriptifs et les tarifs, nous consulter.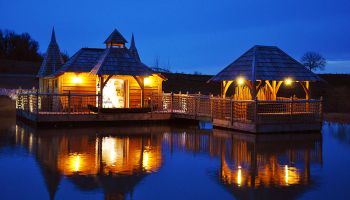 Unusual Stays
Camping chic & nuit magique… Quelques millimètres de transparence entre le ciel, le chant des oiseaux et vous. Qu'il pleuve ou même qu'il neige, la nuit sera magique dans notre bulle de 4m de diamètre entièrement transparente. A 5 mètres de hauteur, sur un pilotis dédié au dôme, vous surplomberez la vallée et ses habitants...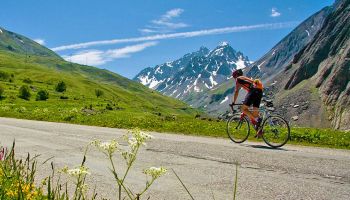 Sport & Hiking
Randonnées pédestres et à vélo. Nous vous proposons aussi la location de VTT électriques haut de gamme pour pouvoir découvrir sans souffrir nos jolis sentiers de forêts.
Promotions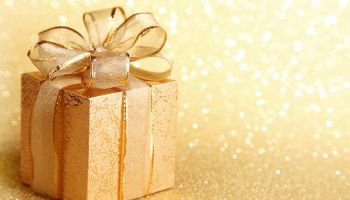 All Year
Réduction sur les tarifs à compter de la 3ème nuit. Nous contacter
Available from 19/05/2018 to 31/12/2018
From 90 €
Guest Reviews
* New service since December 2012,
No guest reviews are yet available.
Contact & Reservation
We speak:

French

English
This form allow you to contact the owner for more informations or to ask for a reservation.
---