A L'OMBRE DES PINS
Pays de la Loire La Baule-Escoublac
Luxury Bed and Breakfast in La Baule, close to the sea Exclusively for adults only...
More info
Advertising
BandB Le Clos d'Hauteville
Pays de la Loire Le Mans
You can explore the Royal Plantagenet City to your heart's content or browse the shopping streets nearby. A welcoming garden where you can relax or beautifully bedrooms appointed offer all the comfort you need....
More info
Advertising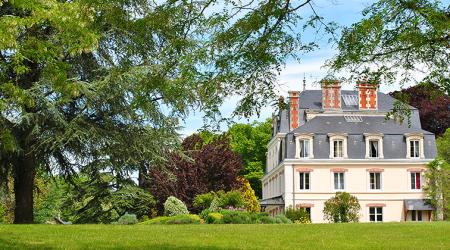 Chateau des Arches
Pays de la Loire Yvre-l'Eveque
Le Château des Arches est une vaste propriété du XVIIIème siècle entourée de ses arbres multi-centenaire, implantée au centre d'un parc et d'une forêt privée de 80 hectares. Vos hôtes vous accueillent dans une ambiance chaleureuse, pour un séjour…...
More info
Advertising
10 properties match your search criterias.