La Bergerie
Ozenx-Montestrucq |
61.19 kms away from Biarritz
Overview
Entre mer et montagne, dans un espace feutré et douillet du 18ième siècle, La Bergerie vous accueille avec ses chambres d'hôtes de charme accompagnées de sa remarquable table d'hôtes, toute l'année, en vacances ou en séjour.

Dans un environnement totalement isolé, envoûtant, reposant et authentique, avec vue panoramique sur les Pyrénées et une douce campagne vallonnée à proximité de toutes activités, vous pourrez vous relaxer, cocooner et vous ressourcer.

La Bergerie vous propose 3 chambres de charme, tout confort, avec salle de bain et toilette indépendantes.

NOTRE CUISINE AUTHENTIQUE GOURMANDE ET GENEREUSE D'AUTREFOIS à base de produits fermiers du terroir de qualité, élevés totalement à l'authentique, de la chasse et de la pêche: veau, cochon, canard, oie, lapin, pintade, poulet, oeuf, chevreuil, sanglier, palombe en période de chasse, truite, truitelle, fromages de brebis, fromages de chèvre.
L'art culinaire de La Bergerie vous envoûtera avec ses saveurs authentiques du passé.

Les services suivants sont également offerts : télévision commune, téléphone illimité, Internet Wifi, ordinateur, chaine Hi-fi, 2 salons avec cheminées, un bureau, 7 terrasses et une piscine " UNIBEO " de 4 x 9m avec sa banquette de relaxation avec vue sur les vallons et les Pyrénées.

Située dans le Béarn, aux portes du Pays Basque, et sur le chemin de Saint-Jacques de Compostelle, vous pourrez partir à la découverte des multiples trésors de la Toscane de la France.

L'accueil de Sabine vous séduira. Sa devise est "vous êtes chez vous".
Dans une ambiance conviviale et chaleureuse, elle vous invite tout simplement à vous laisser aller à la douceur de vivre.
Website
Services & Amenities

Bio products

Quiet required

Close to a golf course

Private pool

Host's table

Wi-fi available

Private Parking

Family-friendly

Lake or river on-site

Massage services

Trekking / Hiking

Sauna

Seminars

Near the ski slopes

Loan or Rent Bicycles

Panoramic / Stunning Views
Location & Access
2, Chemin Lhostebielh




64300

Ozenx-Montestrucq




France

Location

Pyrénées-Atlantiques

City

Ozenx-Montestrucq

Nearby cities

| | |
| --- | --- |
| 55.16 | kms away from Bayonne |
| 61.19 | kms away from Biarritz |
| 7.36 | kms away from Orthez |

Environment

Countryside

Airport

Pau-Pyrénées (intl) 31.59 kms

Directions

-
Map
Rooms & Rates
4

Rooms
| Rates / Seasons | Low | Med | High | Very high |
| --- | --- | --- | --- | --- |
| Single occupancy | 122 € to 122 € | 122 € to 122 € | 132 € to 132 € | 132 € to 132 € |
| Double occupancy | 122 € to 122 € | 122 € to 122 € | 132 € to 132 € | 132 € to 132 € |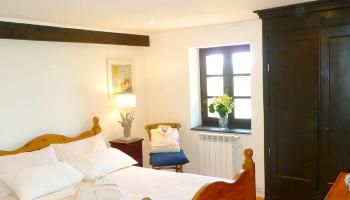 Chambre Angora
Un lit pour 2 personnes.
Price by season:
Low : 118 € | Med : 118 € | High : 128 € | Very high : 128 €
Chambre Cachemire
Deux lits pour 1 personne.
Price by season:
Low : 118 € | Med : 118 € | High : 128 € | Very high : 128 €
Chambre Mohair
Un lit pour 2 personnes, un lit bébé.
Price by season:
Low : 118 € | Med : 118 € | High : 128 € | Very high : 128 €
Chambre Alpaga
Un lit pour2 personnes
Price by season:
Low : 118 € | Med : 118 € | High : 128 € | Very high : 128 €
Themed Breaks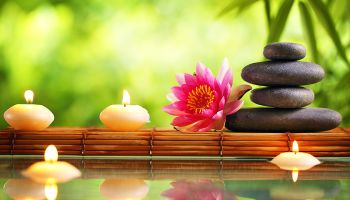 Relax & Wellness
Séjour bien être avec sauna finlandais, luminothérapie et musique de votre choix, suivi de pauses soit dans la piscine d'eau salée chauffée ou dans les peaux de moutons devant les crépitements de la cheminée, et possibilités de massages par une professionnelle.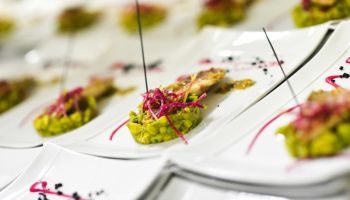 Gastronomy
Notre remarquable cuisine authentique gourmande et généreuse d'autrefois ( bio ). A base de produits fermiers du terroir de qualité, élevés totalement à l'authentique, de la chasse et de la pêche : CIRCUITS COURTS. L'art culinaire de La Bergerie vous envoûtera avec ses saveurs authentiques du passé par sa cuisine reconnue gastronomique du terroir.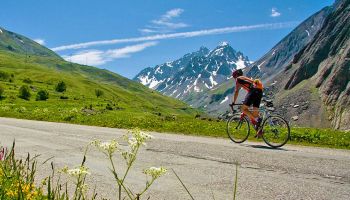 Sport & Hiking
La Bergerie is located on the road of Santiago de Compostela, beautiful walks and hiking or cycling are available to you. Bikes are available. Hiking from La Bergerie to open path or in the forest (crossroads of major historic routes including the roads of Santiago de Compostela)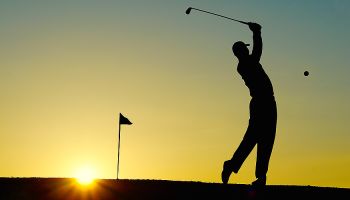 Golf
For golf lovers, golf course at Salies de Béarn 20 minutes from the Bergerie
Breathtaking view
La Bergerie offers an exceptional panoramic view of the Pyrenees and the green hills all around.
Guest Reviews
5
16
We spent 4 fabulous days at La Bergerie. It is a wonderful place- like being in the home of friends. Sabine and Didier are so gracious. The location is well placed; the views spectacular. Silence, peaceful, tranquille. We spent one day just hanging in the garden enjoying the vista, the heated saltwater pool, and relaxing. Another day we rented bikes right there and spent several hours exploring the forest and farmlands and small villages around. We also enjoyed a massage right on the site. Perhaps the highlight of all were the extraordinary dinners prepared by Didier, a top notch chef. Creative, fresh, local ingredients, generous. Entrée, plat, cheeses, dessert. All amazing. Best of all was the spirit and the conviviality at the table - you felt like you were eating dinner at friend's house. (The wine list was also exceptional!) This is a true romantic getaway, set in surroundings that allow you to relax and enjoy yourself in a truly special region in a wonderful country. When we left, all of us- the other guests, our hosts- hugged and gave bisous as you would your good friends and family. À bientôt
Une vue à 360° sur les Pyrénées, du bois, de la pierre, piscine, sauna, un lieu magique, une cuisine gastronomique, du bon vin et surtout des hôtes passionnés et chaleureux, à l'écoute de chacune de vos attentes !!! Idéal pour déconnecter et se détendre en amoureux... Merci encore à Sabine et Didier pour leur accueil et leur joie de vivre !! A bientôt, Séverine
Voici la troisième année que nous allons à la Bergerie, Sabine et Didier sont devenus des amis, on ne peut pas y échapper. Surtout les amis, ne changez rien, c'est là toute votre richesse. Gentillesse, disponibilité, convivialité,....que du bonheur. La table d'hôtes toujours excellente, le paysage pour rêver, voilà un vrai dépaysement. Merci
Un premier séjour et une belle découverte de ce beau pays qu'est le Béarn.Choyés par des hôtes qui vous accueillent vraiment chez eux, la cuisine de Didier vous régalent les papilles tandis que Sabine vous chouchoute pour que vous passiez un bon moment, dans des chambres confortables et au bord de la piscine .Merci!
Lieu exceptionnel dans le cœur du Béarn. Excellent accueil, table d'hôte raffinée et cuisinée avec passion et uniquement des produits du terroir de grande qualité. Bergerie rénovée pleine de charme, confortable et d'un calme propice à la détente avec une superbe piscine et vue panoramique sur les Pyrénées. Chambre ANGORA irréprochable décorée avec beaucoup de goût ayant une vue magnifique sur les monts vallonnés du Béarn. Etape incontournable, à ne pas manquer. Catherine et Mats
Deuxième séjour à la Bergerie, rien n'a changé, Sabine et Didier toujours aussi accueillants. Voilà des propriétaires qui ont tous compris aux chambres d'hôtes, tout en étant disponibles, ils savent être discrets, on se sent comme à la maison. Surtout ne changez rien et à l'année prochaine autour de bons repas. Françoise et Patrick
Au delà de la beauté des lieux, l'accueil et la gentillesse de Didier et Sabine ont fait de notre séjour un moment inoubliable. Le cadre est magnifique, le panorama superbe..les terrasses pour profiter du paysage et la piscine pour se rafraîchir! Literie excellente et environnement très calme. Vous ne devez pas manquer la table d'hôtes... Didier nous a concocté des plats délicieux, civet de sanglier excellent, et une planche de charcuterie/terrines entièrement faites maison. Vous ne mangerez plus de la même façon le jambon industriel quand vous goûterez celui de Didier. Un délice!!! On ne peut que vous conseiller cet endroit, allez y les yeux fermés...idéal quelque soit la période de l'année. Encore merci à Sabine et Didier pour leur accueil chaleureux!
Mon épouse et moi avons passé un très agréable séjour (10 jours pleins) à La Bergerie (Montestrucq), où Sabine et Didier nous ont accueillis avec chaleur et spontanéité et traités avec une attention des plus délicates et de tous les instants. Outre les régals culinaires dont nous avons bénéficié au quotidien, nous avons particulièrement apprécié la paix et la beauté du site ainsi que le confort intérieur et extérieur de la maison comme son esthétique traditionnelle et harmonieuse.
N'hésitez pas à venir à La Bergerie rencontrer Sabine et Didier et passer d'agréables moments de repos tout en étant à quelques encablures de la ville d'Orthez ou d'autres villages et sites magnifiques. Tout est fait pour un accueil remarquable , chambres confortables, petit déjeuner et repas à la demande, sans compter l'amabilité de Sabine et Didier....expert au fourneau!
Maison d'hôte très accueillante. Paysage magnifique. Promenade au pied de la maison. Endroit reposant et ressourçant à souhait avec des hôtes généreux et soucieux d'accueillir dans les meilleures conditions. Les repas sont conviviaux et savoureux. Reçus comme des amis. La piscine est très agréable au coeur d'un cadre superbe. Didier et Sabine connaissent l'art de recevoir pour que le séjour se passe au mieux. le cadre est idyllique ; la literie parfaite ; A faire et à refaire !Cathy et Bruno - séjour du 14 au 17 aout 2013
Très bon séjour, Didier et Sabine savent accueillir les clients, ils sont aux petits soins et à l'écoute. Ils ont une table d'hôtes excellente, des produits frais et du terroir. Chaque demande particulière est prise en compte. Les chambres sont confortables, la literie bonne. A recommander, nous reviendrons Françoise et Patrick
Contact & Reservation
We speak:

French

English

Deutch
This form allow you to contact the owner for more informations or to ask for a reservation.
---