Charming and Prestigious Real Estate
11 properties match your search criterias.
410,000 €
France > Burgundy > Saône-et-Loire > Ligny-en-Brionnais
0385258595
La Pierre Bleue
Ligny-en-Brionnais
France Burgundy Saône-et-Loire
Solange and Michel have superbly renovated their old-fashioned 18th century Country Farm House and Cottage and welcome you as friends in their property looking out over the undulating countryside. They have used authentic material such as Burgundy yellow stones and exposed wooden beams in…
More info
---
1,090,000 €
France > Provence-Alps-French Riviera > Alpes-Maritimes > Grasse
0493364716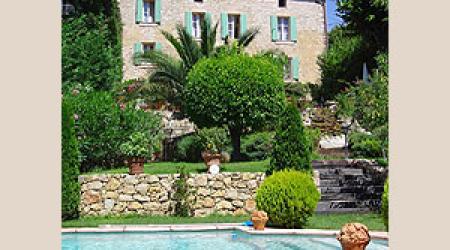 LA BASTIDE DES ANGES
Grasse
France Provence-Alps-French Riviera Alpes-Maritimes
Charme, douceur et enchantement... Entre mer et montagne à 30 km de Nice, 16 km de Cannes et 3 km de Grasse. Magnifique bastide construite au 18-ème siècle, entièrement rénovée en 2005 avec beaucoup de goût en respectant l'esprit provençal de cette ancienne…
More info
---
393,750 €
France > Pays de la Loire > Maine-et-Loire > Saumur
+33(0) 2 41 59 80 41
la Michcatiere
Saumur
France Pays de la Loire Maine-et-Loire
Tastefully firnished and restored, with many of original features, it is located in a charming village on the edge of a forest, in a of the Anjou region and Wineyards. 5 bedrooms and bathrooms.
More info
---
489,000 €
France > Centre-Val-de-Loire > Indre-et-Loire > Langeais
02 47 96 08 52 | 06 80 74 91 11
Anne de Bretagne
Langeais
France Centre-Val-de-Loire Indre-et-Loire
Langeais - Près du célèbre chateau de la loire, à 15 mn de tours, très belle maison de maître entièrement restaurée avec parc aménagé, clos de murs, au centre de la ville, sur 3 niveaux plus cave. Parfait état, pas de travaux à prévoir. 12…
More info
---
650,000 €
France > Provence-Alps-French Riviera > Bouches-du-Rhône > Salon-de-Provence
0630609623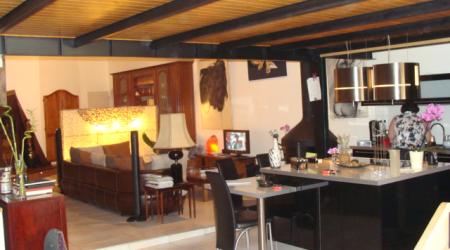 l'escale exotique
Salon-de-Provence
France Provence-Alps-French Riviera Bouches-du-Rhône
Prix en baisse de 50 000 € loft de 300 m2 en provence proche centre ville mais quartier calme équipements hauts de gamme chaudière à condensation neuve climatisation cheminée et cuisine design deux suites indépendantes avec jacuzzi piscine et sauna exploitées en chambes d'hôtes…
More info
---
1,470,000 €
France > Rhone-Alpes > Drôme > Montboucher-sur-Jabron
0688505538
Le Castel du Mont Boisé
Montboucher-sur-Jabron
France Rhone-Alpes Drôme
Just at 10 minutes from the TGV train station and the motorway of the sun, overlooking a beautiful village with a superb view to the Drôme Provençale, this property is a castle of nearly 1,000 sqm on a plot of 5460 square meters, includes a…
More info
---
985,000 €
France > Languedoc-Roussillon > Aude > Caux-et-Sauzens
+33 (0) 6 84 69 31 15
DOMAINE DES CASTELLES
Caux-et-Sauzens
France Languedoc-Roussillon Aude
Vente domaine gîtes et chambres d'hôtes à 5km de Carcassonne A 5km de Carcassonne, 4km aéroport (Ryanair), 2km Canal du Midi Ancien domaine viticole XIX ème entièrement restauré, en parfait état, de 800 m2 habitables et son magnifique parc d'1 hectare avec piscine, comprenant…
More info
---
970,000 €
France > Champagne-Ardenne > Aube > Marcilly-le-Hayer
0687568540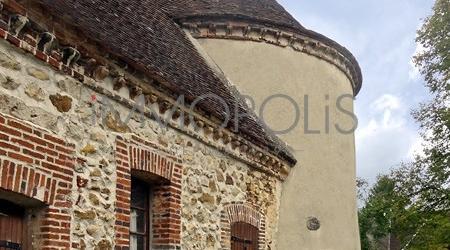 CHATEAU DE LA MOTHE MARCILLY-LE-HAYER
Marcilly-le-Hayer
France Champagne-Ardenne Aube
Belle Propriété Familiale située à Marcilly-le-Hayer à 1h30 de Paris, entre Provins et Troyes. Ce Château rustique en pierre de 700 m² habitables se trouve sur un domaine de 8,6 hectares de bois et de prairies. Il comprend : une vaste Maison Forte qui bénéficie…
More info
---
450,000 €
France > Lower Normandy > Calvados > Planquery
0607496937
LE RELAIS DE PLANQUERY
Planquery
France Lower Normandy Calvados
AXE SAINT LÖ / BAYEUX -Sur 3413 m2 de terrain , construction en 1991 avec de très beaux…
More info
---
950,000 €
France > Provence-Alps-French Riviera > Var > Le Muy
+33 (0) 6 11 41 90 50
LES PALMIERS
Le Muy
France Provence-Alps-French Riviera Var
Proprieté dans le Var, d'environ 280m2, sur un parc arboré (oliviers, palmiers, magnolias et...) de 3500m2, entièrement clôturée. 16 km de Saint-Raphäel - 20 km de Sainte Maxime - 32 km de St Tropez R.Ch - hall …
More info
---
1,950,000 €
France > Provence-Alps-French Riviera > Var > Tourves
0625434464
Chambres d'hôtes Maison bertine
Tourves
France Provence-Alps-French Riviera Var
A 30 minutes d'Aix en Provence, proche des accès autoroutiers et de toutes les commodités, magnifique bastide entièrement rénovée en 2009 de 420 m² sur 2 hectares de parc. Une propriété d'exception pour les amoureux de la Provence et des belles rénovations. Elle…
More info
---