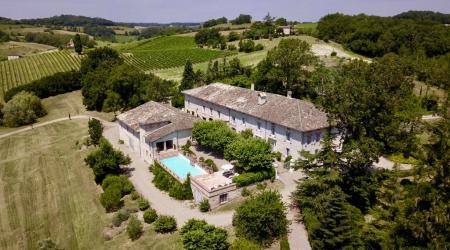 Domaine de Perches
Midi-Pyrenees Gaillac
The Domaine de Perches offers two suites and two guest bedrooms, all elegant, comfortable and peaceful, in a beautifully restored XVII century wine chateau. The house sits on a hillside, surrounded by four hectares of parkland with a lily…...
More info
Advertising
Brin de Cocagne, charming guest house
Midi-Pyrenees Fénols
t is a little corner of paradise where you can access through an alley of cypress and umbrella pines reminiscent of Tuscany. This old wine farm (early 19th century) will seduce you with its ideal location 15 minutes from Albi,…...
More info
Advertising
8 properties match your search criterias.